PeelyMatcha™ | Matcha Green Tea Peeling Mask
Want clearer, smoother skin and a brighter complexion? Our Green Tea Matcha peel-off mask soothes skin, clears pores, and removes blackheads and acne with each easy-to-peel treatment. Our matcha masks are designed by estheticians to get the clear, radiant skin you've wanted: just apply the PeelyMatcha™ to your face & wait 20 minutes before peeling the mask off.
The PeelyMatcha™ Mask helps suppress inflammation and irritation while protecting from free radicals and skin irritants.
Thermo-purifying warming effect to open pores for deep cleansing.

Energizing, invigorating, and uplifting, it captures the restorative powers of Green Tea to bring you this unique sensory treat.

Purifies and eliminates impurities as well as absorbs excess sebum leaving the skin fresh, clean and moisturized. 

Ideal for any skin type
Customer Reviews
I'm using it on my face which is my problem area for blackheads. I absolutely enjoy this product. The product arrived on time and very well packaged. Before you use the mask, you need to open up your pores by taking hot shower/bath or just putting hot wet towel on your face for a few minutes. Then spread the mask. Leave it on for 15-20 mins. After using this mask, I notice that it shrinks my pores and it pulls all that nasty stuff out of me face. It left my face feeling fresh. I am very happy with the results.
I really liked the product. It did take longer to dry then it said but I also think I just put it on way too thick. The smell is pleasant and once it is dry it doesn't feel like its ripping your face off with it. Which is always a plus. I swear you do not need to be in excruciating pain to remove blackheads. So overall it worked well, smelled nice, and didn't hurt.
This mask has CHANGED my life, this is only skincare product that works on my skin to keep my acne under control. Of course I highly recommend this product. It's improtant to note that I steam my face for about 10 minutes over a small bowl of boiled water, pat dry, apply the mask and turn on a movie! When it dries I remove it and finish with a moisturizer or a hydration mask! Overall, I highly recommend it! I know my mom is ready to try some herself. Great company and customer service!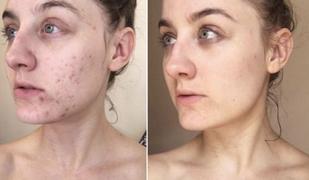 Awesome! I absolutely love using this mask! This is my first mask of this type and I have recommended to everyone I know.